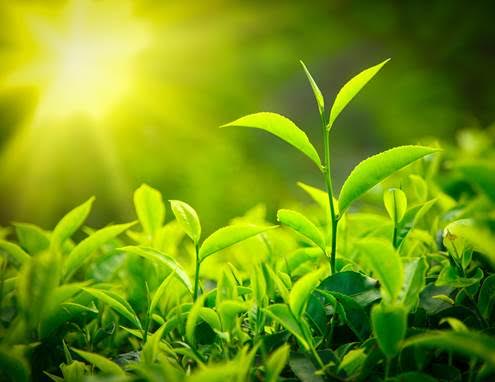 Did you know that 94% of Bigelow Tea's solid waste companywide is diverted from ending up in a landfill (yes, a just in time fact for Earth Month!)?  As a result of exceeding Zero Waste Alliances' guidelines where no more than 10% of waste gets dumped, we have worked hard to attain and maintain a "Zero Waste to Landfill" status!
Curious about how we make this happen? Pour a cup of your favorite Bigelow Tea and read on to find out what the Bigelow family and all employees do across three manufacturing facilities in order to stay in the 'green.'
Reduce: Throughout its various offices, Bigelow staffers have cut down on excess printing. For example, copies of customer service orders as well as overall paper usage has been reduced by a whopping 65,000 sheets! Within the packing plants, Bigelow has lowered the amount of shrink-wrap and foil wrap used for packaging and shipping the teas.
Recycle: Bigelow's plants and offices are committed to recycling. Along with separating bins, initiatives have extended to collecting and properly recycling common and uncommon items like computers/electronics, printer cartridges, old sneakers, cooking oil, and videotapes. Plus 85% of Bigelow's packaging is recyclable or biodegradable.
Composting: Composting is nature's way of recycling organic materials by breaking them down. Since November 2010, Bigelow has been doing its part by composting approximately two tons annually from sources such as the cafeterias and landscaping. Plus, Bigelow Tea drinkers (and we have many of course) can compost their tea bags. Just remove the staple from the bag first.
Now Bigelow wants to know what you do to reduce excess waste. Like Melanie Kissell's Facebook post notes, she is using a separate recycling bin and is no longer buying bottled water.  During Earth Month and beyond, how are you reducing waste?