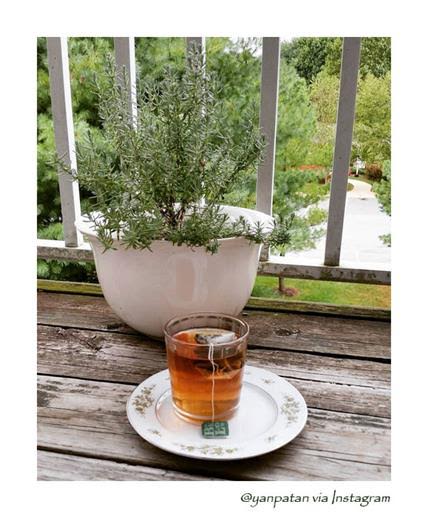 Bigelow Tea can feel it in the air … can you? Spring is here and thoughts are turning to gardening! Even though it's wonderful to snuggle up with a hot mug of Bigelow Tea "with a bit of honey on a cold night," as tea fan @da_higgy tweets, it's also exciting to welcome the warm spring sun.
While most garden planting takes place later in March, garden preparation should start soon. Bigelow Tea knows that the art of gardening (like Bigelow Tea's community gardening) adds to the quality of life. So whether you have a limited space or the whole back yard, there's groundwork to do! Here are a few spring planting tips to get you started:
* Be careful not to install your plants too deep; Knowing the proper planting depth for your plant is critical.
* Staking newly planted trees and bushes is always a good idea, especially in areas where it is windy.
* Always use good, rich topsoil … and consider using homemade compost!
Bigelow Tea is a big fan of composting and tea bags are great additions to your compost pile! Bigelow Tea composts two tons of waste per month as part of company-wide waste reductions. From protecting the land  to composting tea bags, the Bigelow Tea mantra is "do the right thing and good things will follow." Now get planting … Mother Nature awaits! What are your tips for spring planting?