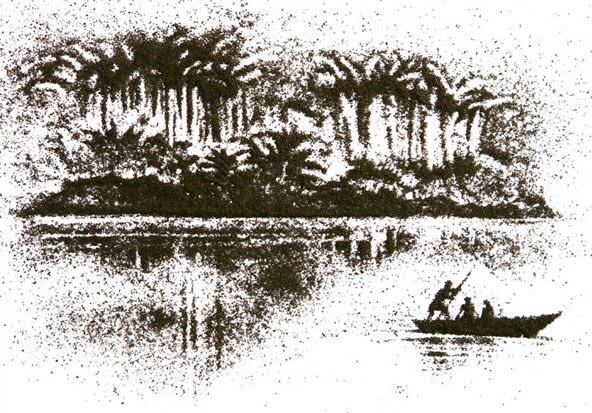 Bigelow Tea knows that the art of tea is an important part of enjoying a daily cup from brewing the tea to adding just the right amount of lemon, sweetener or milk. And three generations of the Bigelow family know that creating signature blends is artistic as stated by Bigelow Tea fan @GwenTraN tweeted who said, "Bigelow's Green tea with pomegranate is such an art!"
Speaking of tea and art, a recent story on National Public Radio featured artists who create beautiful works of art using tea which was intriguing to us.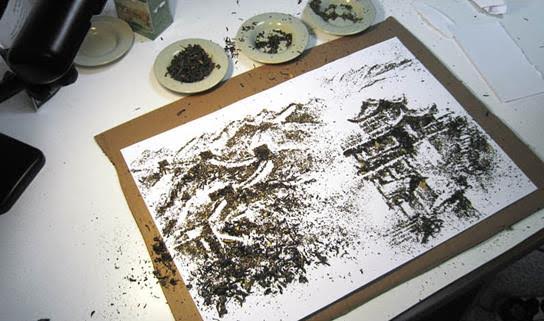 It turns out that many artists are giving tea a second life through their artwork and what they're producing is remarkable! One example is Russian advertising designer Andrew Gorkovenko and his dreamlike landscapes pictured above. Andrew uses dried tea leaves to build images where each picture illustrates the origin of that tea whether it be Sri Lanka, Ceylon or other locations. The results, as you can see, are glorious!
Tea inspired arts (and crafts!) come in many forms, and the NPR piece also showcases quilts by Ruth Tabancay and a kimono made of used tea bags by Wewer Keohane.
Want to try it yourself? The muse is your favorite cup of Bigelow Tea … so sip, be creative and enjoy the art of tea every day!
Images by Andrew Gorkovenko via http://www.gorkovenko.ru