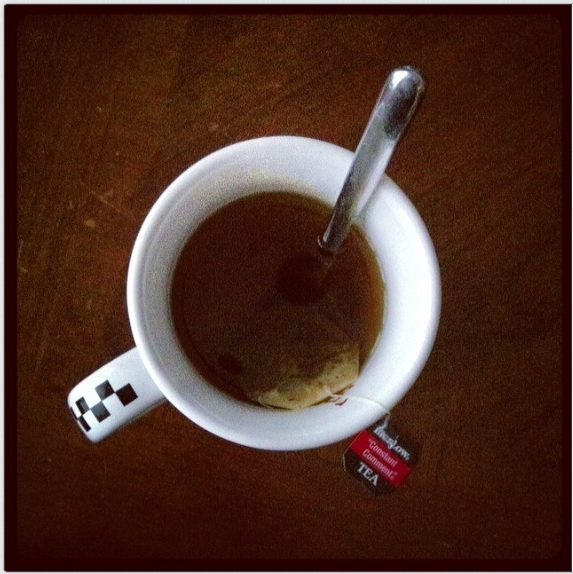 Cancer—how it's diagnosed, treated and perceived—has come a long way. Decades ago, people barely spoke about the "C word," while today there's an open dialogue about cancer prevention and treatment. Unfortunately, the odds are still good that you or someone you're close to has had to deal with some form of cancer. So, today brew a cup of Bigelow Tea and read here about some of the research that indicates that tea may protect the body from some cancers.
A 2010 study of more than 500 people adds to growing evidence suggesting the beverage has anti-cancer powers. In the study, smokers and non-smokers who drank at least a cup a day cut their lung cancer risk significantly, a US cancer research conference heard. The protection was greatest for people carrying certain genes. But cancer experts said the findings did not change the fact that smoking is bad for health.
An earlier study indicated that tea drinkers have an approximately 42% reduced risk of colon cancer compared to non-tea drinkers. In that same study, men who drank more than 1.5 cups of tea per day were found to have a 70% lower colon cancer risk. Another study led researchers to the conclusion that hot black tea consumption was associated with a significantly lower risk of the most common form of skin cancer, squamous cell carcinoma. And still another study, this one from 2003, indicated that women who consumed the equivalent of 2.5 cups of tea per day had a 60% reduction in rectal cancer risk, compared with women who drank less than 1.2 cups of tea daily.
Living a healthy lifestyle by eating right, exercising, applying sunscreen and getting routine physicals and checks for common cancers are just some of the things everyone can do to help prevent, or diagnose, cancer. So, take the advice of the experts: take a walk, wear a wide brimmed hat, nibble a carrot, brew some tea … and enjoy life!
Image from Instagram via @reguidinger
The preceding materials related to health information are provided for educational purposes only.
Tea and tea containing products are not intended to treat, cure or prevent any disease or illness. You should always consult a physician regarding the applicability of any information or recommendations with respect to any symptoms or medical condition.
Bigelow is not responsible for the content contained in third-party studies. Bigelow provides these studies for reference, and this does not represent an endorsement or responsibility for the content of such third-party studies.