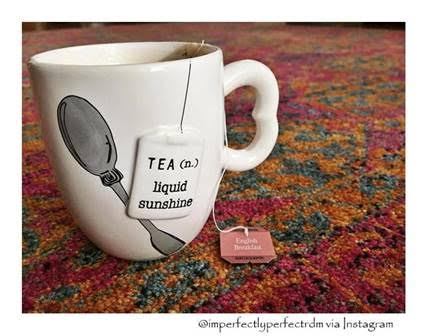 Ahhhh, wonderful, warm soothing tea. Who wants a cup? Apparently, a lot of us do—87 percent of millennials drink tea! So….tea lovers, want to expand your tea knowledge? Cozy up with a mug of your favorite Bigelow Tea and check out these ten fabulous facts about tea:
White, green, oolong and black teas come from the leaves of the same tea plant species, Camellia sinensis. (now that's a fun fact!)
Herbal tea isn't really tea at all. It's made from an infusion or blend of leaves, fruit, bark, roots, or flowers of almost any edible non-tea plant. (Wow, who knew?)
Sri Lanka is one of the best places on earth to grow tea. Bigelow Tea founder Ruth Campbell Bigelow fell in love with tea from the region and initiated a partnership with tea growers that has continued for over 70 years!
The word tea comes from the Chinese T'e, which was the word in the Amoy dialect for the Camellia sinensis plant. In Mandarin, the word was ch'a, which is where the word chai is derived from. No matter how you say it, tea is delicious!
Did you know that tea can be deliciously paired with food, just like wine?
Earl Grey tea contains oil of bergamot, a fragrant citrus fruit with a green color similar to a lime. (Mmmmmmm.)
85 percent of tea consumed in United States is iced, according to Peter Goggi, president of Tea Association of the USA. Sip on, iced tea lovers!
The tea bag was accidentally invented by an American. In 1904, tea and coffee importer Thomas Sullivan sent out samples in small silk pouches to customers. They popped the bags right into hot water and voilà—tea bags are by far the most popular way to brew tea these days!
English author George Orwell penned the essay, "A Nice Cup of Tea," first published in the London Evening Standard on January 12, 1946. His rules for making tea cover matters such as the best shape for a teacup and the advisability of using water that is still boiling. (Writers sure are a passionate bunch!)
We can thank Anna, the 7th Duchess of Bedford, for the traditional English teatime as we know it. In 1840, Anna started nibbling on a light afternoon meal with tea to help stave off hunger pangs in between lunch and the late dinner hour. Makes sense–who wants to hear their stomach growling all day?
Thirsty for more tea knowledge? Read on and tag #TeaProudly to share more fun facts with the world!