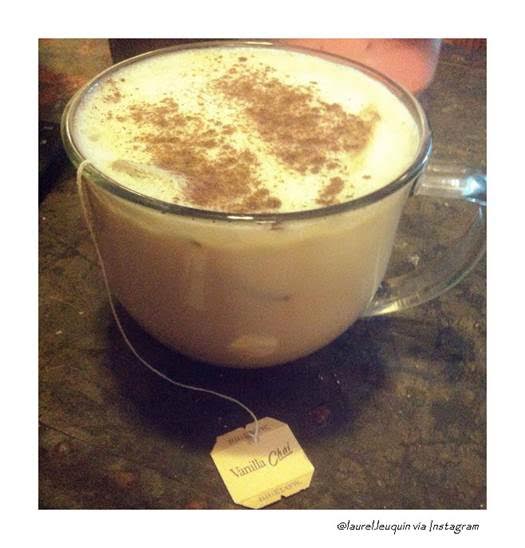 We love to respond to Bigelow Tea fan questions and this was a good one so we wanted to share it with you as well.  A reader asked. "What is Chai?"  The easiest definition of Chai is spiced milk tea, but let's look a bit more closely at this historical brew.
Chai originated in the East and dates back to thousands of years ago as a concoction sipped by Eastern royalty, though it did not actually contain tea leaves at the time. The drink grew in popularity when the British set up tea plantations in India in the 1800's, leading to widespread variations across the country and eventually the rest of the world.  Chai was often used as a healthful tonic for common ailments such as colds or indigestion.
Chai is typically a blend of rich black tea, ginger, cardamom, cloves, peppercorn, nutmeg and cinnamon.  It may also be made with green tea.  Spices and sweeteners may vary based on preference so if you are up for a tea change,  check out our Spiced Chai (also available in Decaf), Vanilla Chai, Green Tea Chai,  Chocolate Chai (Yum!), and Caramel Chai as they will be sure to keep you coming back to the kettle for another cup.
Now, how many of you hesitate to talk about how much you love Chai as an alternative to morning coffee or an irresistible beverage any time of day just because you are not exactly sure how to pronounce it?  Is it "ch I" or "k I?"  The answer is: ch I.  In fact, Chai is actually the word for tea in many languages.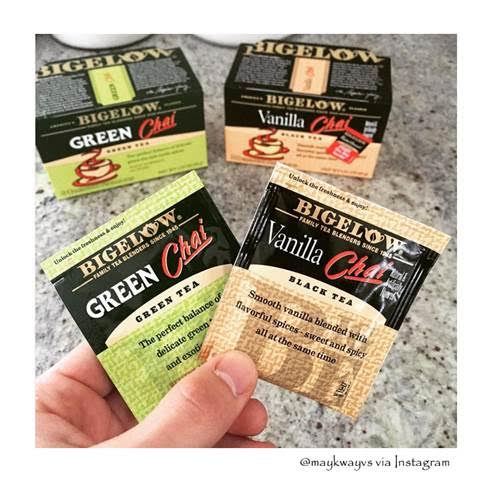 So now that you have some history and Chai and you know how to pronounce it, which Bigelow Chai flavor will be your first choice to try?