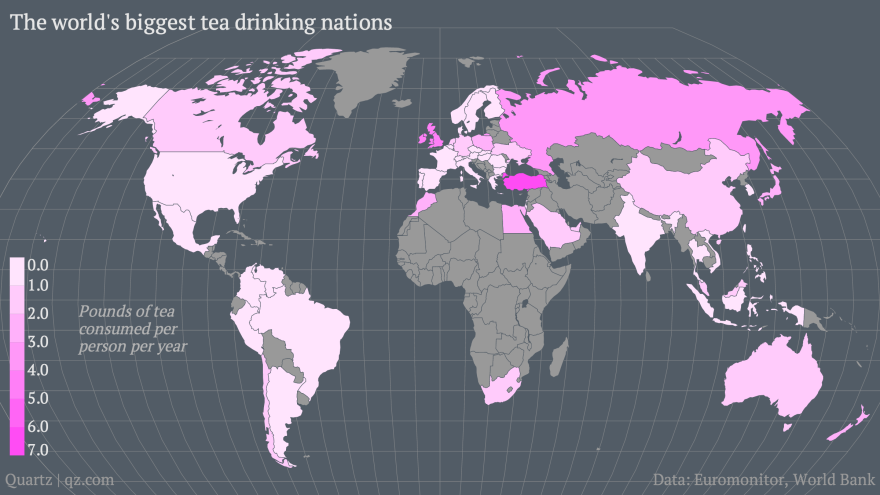 Can you guess which nation has the most tea drinkers? Bigelow Tea found that according to a survey by Quartz (with additional clarifications about the survey by World Tea News), Turkey takes the lead, with close to seven pounds of tea being consumed per person each year! Fun fact on Turkey:  tea or coffee will be offered as a sign of friendship and hospitality, anywhere and anytime, before or after any meal. We always knew tea brought friends and family together!
Back to the survey, Ireland comes in at second place, at approximately 4.831 pounds, followed by the United Kingdom, at 4.281 pounds, and in the USA tea drinkers consume 0.503 pounds.
#Bigelow is glad that tea drinkers are found across the globe, like Louisa May (aka @hey_im_ginger). In her tweet, tea is her "fav drink in the world."
How much tea do you think you consume in a year?
Top Image via qz.com