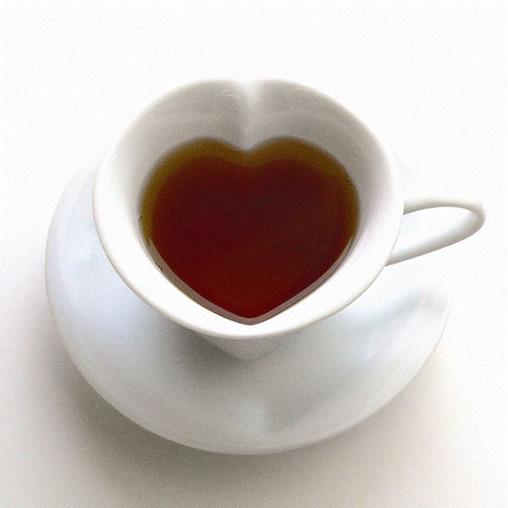 If you "heart" tea, you'll also be happy to hear that your actual (beating!) heart loves it too! Yes, research suggests that tea may be good for your heart. Bigelow Tea is always checking out the latest research about tea and health—and here's some interesting news about tea and your ticker!
In a large population based study, adults who drank just over two cups of green tea per day reduced their risk of death from cardiovascular disease by 22-23%. Additionally, a 2003 US Department of Agriculture study found that participants who drank five cups of black tea per day along with a diet moderately low in fat and cholesterol reduced their LDL cholesterol by about 11% after three weeks. Click here for additional heart health tea facts!
So brew some Bigelow "Constant Comment"® and comment to your friends on Twitter, like @CaspDaGhost, who tweeted that he is "starting to #drink #tea #everyday" for #healthyliving! Don't you just love it when people tell you that things you already enjoy doing—like taking brisk walks and sipping Bigelow Tea—might be good for you too? Drink up! #IHeartBigelowTea
The preceding materials related to health information are provided for educational purposes only.
Tea and tea containing products are not intended to treat, cure or prevent any disease or illness. You should always consult a physician regarding the applicability of any information or recommendations with respect to any symptoms or medical condition. Bigelow is not responsible for the content contained in third-party studies. Bigelow provides these studies for reference, and this does not represent an endorsement or responsibility for the content of such third-party studies.
Image by MollaSpace via Flickr.com