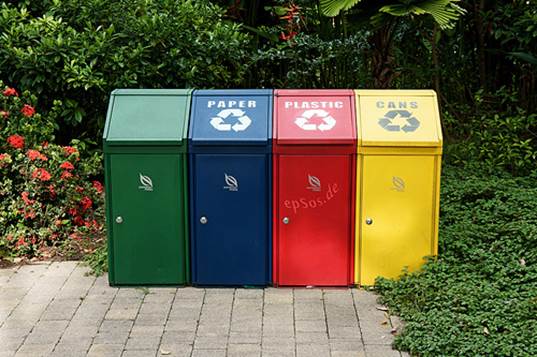 Bigelow Tea has a reason to do a little "trash talking"— the company successfully reduced the amount of waste it sends to landfills. According to Jim Gildea, Fairfield, CT plant manager, "we have increased our solid waste diversion rates from just 38% of our solid waste diverted from the landfill to the 4% diversion rate we have today."Sustainabili-TEA is a cornerstone of the Bigelow Tea philosophy, and sending less waste to landfills is an achievement to commend!
Bigelow Tea's Sustainabili-Tea initiatives are innovative and comprehensive. Here are just a few examples:
1.    Leftover foil from making the packets and lining for tea bag wrappers goes to a recycling plant.
2.    Cardboard is turned into packing material for Bigelow tea chests. And Bigelow Tea composts almost two tons a month!
The result? Bigelow Tea is certified as a "Zero Waste to Landfill" manufacturing company. The company's efforts have caught the attention of the community, the media and our Facebook friends like @Dianna Blake, who composts her tea leaves! Way to go, Dianna!
When it comes to living and working sustainably, Bigelow Tea is always eager to know what you're up to so please share with us anywhere online!
Top Image by epSos.de via Flickr.com