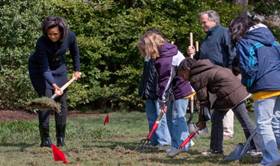 Photo courtesy of the White House.
Spring is in the air — and popping out of the ground, with tulips and daffodils in abundance! Flowers are a beautiful gift from the garden — but they are not alone. Vegetable gardens are becoming increasingly popular, from rooftop gardens to the White House!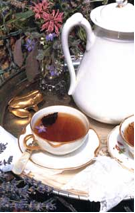 If you are planting a vegetable garden, don't forget the tea! Even if you only have a balcony or sunny windowsill, you can grow your own herbs to use for tea. You'll enjoy the fruits of your labor, and know you are supporting sustainability with your own "Victory Garden". Bigelow Tea is, of course, committed to reducing the consumption of energy and raw materials; it's all part of our Sustainabili-TEA program.
People around the world have been creating tea gardens for as long as they have been drinking tea. In our fast-paced modern lives, making time for growing herbs and savoring herbal infusions are a time-tested way to enjoy nature's bounty. As a tea drinker, what could be better than adding a few fresh herbs from your garden to your tea?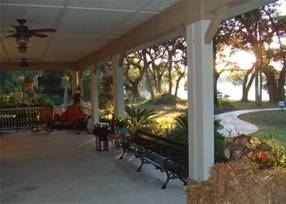 Compliments of Brooklyn Botanical Garden.
And if you are looking for some tea gardening inspiration, perhaps a visit to our Charleston Tea Plantation is the ticket! Be it a rooftop, windowsill, or plantation, just be sure to enjoy all the gifts your garden has to offer this year — the ones you look at, the ones you eat, and the ones you drink!