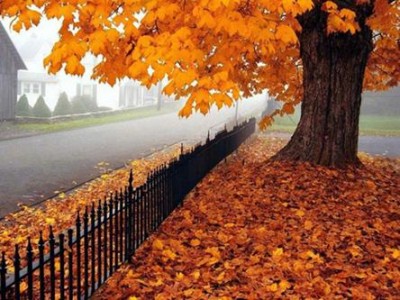 Image Courtesy of Geniusbeauty.com
"For every leaf, that twirls the breeze,
May useful hints and lessons give;
The falling leaves and fading trees
Will teach and caution us to live."
– John Clare , Autumn
Autumn is the glorious season of colorful leaves, crisp fresh air, spicy aromas and harvest festivals.  It's a celebration of nature's bounty – a sustainable feast of everything organic, like apples, pears, pumpkin, squash, potatoes, zucchini and corn.  Add some antioxidant rich spices and herbs to the harvest mix, and you'll enjoy a sensory explosion of flavors and enticing scents.  At Bigelow Tea, we welcome the autumn harvest with a delightful cornucopia of organic, herbal and spicy teas, like Bigelow® Pumpkin Spice Tea , Bigelow® Apple Cider Herbal Tea ,  and Cinnamon Stick® Tea.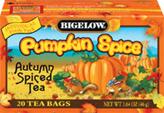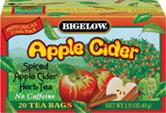 Bigelow® Apple Cider Herbal Tea
In our ongoing effort to practice sustainable living, Bigelow Tea established the  "Sustainabili-TEA" program which serves as a guide for everything we do – from producing only the finest quality teas, hand-picked from mountain grown gardens, to protecting our environment and serving our community.
And, speaking of Sustainabili-TEA, we rejoice in each and every season – but when it comes to the celebration of a Bigelow Tea-style autumn, we're all about the spice! So, do enjoy the natural spicy flavor of our autumnal teas and try out some of our seasonal recipes, like the delectable Pumpkin Ginger Cheesecake .  And don't forget – we have Mother Nature to thank for our harvest, so savor, savor, and savor some more!