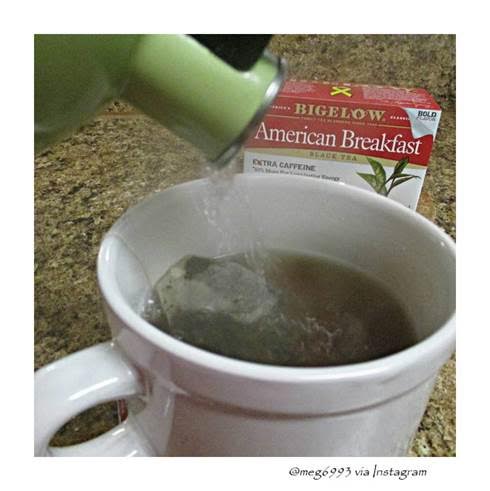 Busy lives today mean work, family, chores and fun … but 1,000 years ago people who lived in North America were busy doing other things like hunting and gathering! Guess what? They needed a little caffeine jolt just like the people of today! Bigelow Tea is sharing an eye-opening article from NPR regarding new research that shows that caffeine has been a part of North American history for at least a millennium!
Recent studies suggest that 1,000 years ago Native Americans in the American Southwest and Mexican Northwest brewed caffeinated drinks made from cacao, and the leaves and twigs of yaupon holly, a caffeinated plant. It sounds a lot like they were making early cups of tea, doesn't it?
According to the article, "Patricia Crown, a professor of anthropology at the University of New Mexico, led a team that analyzed 177 pottery samples from 18 sites in Arizona, Colorado, New Mexico and Chihuahua, Mexico. (During the analysis, scientists were not allowed to bring any caffeinated beverages into the lab, for fear of contamination). They found caffeine residue on pieces of jars, pitchers and mugs in 40 samples from 12 sites and conclude[d] that the groups 'likely consumed stimulant drinks in communal, ritual gatherings.'" Early tea parties, perhaps?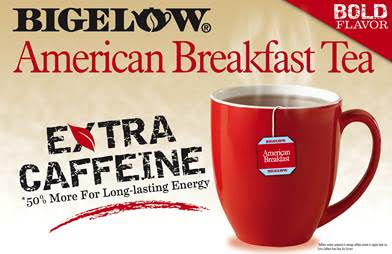 When it comes to caffeine, Bigelow Tea understands the energizing benefits that make it such an important staple in the lives of many. That's why there's now Bigelow Tea American Breakfast tea! With 50% more caffeine than your average cup of tea, this stimulating blend is crafted with the finest ingredients that jumpstart your day without the crash. Tea gets help from Theanine, a naturally occurring compound unique to tea that—when combined with caffeine—provides a sustained energy boost along with a feeling of relaxation. Enjoy three different flavors: American Breakfast Black Tea; American Breakfast Black Tea and Lemon; and American Breakfast Black Tea and Honey.
Now that we know that caffeine has been fueling people for at least 1,000 years, it makes perfect sense that drinking tea is a daily ritual for many—like @ANewDawnnBlog, who kick-starts each day with a cup! So brew yourself some tea … and you'll be in good company, enjoying a tradition that has lasted over a millennium!