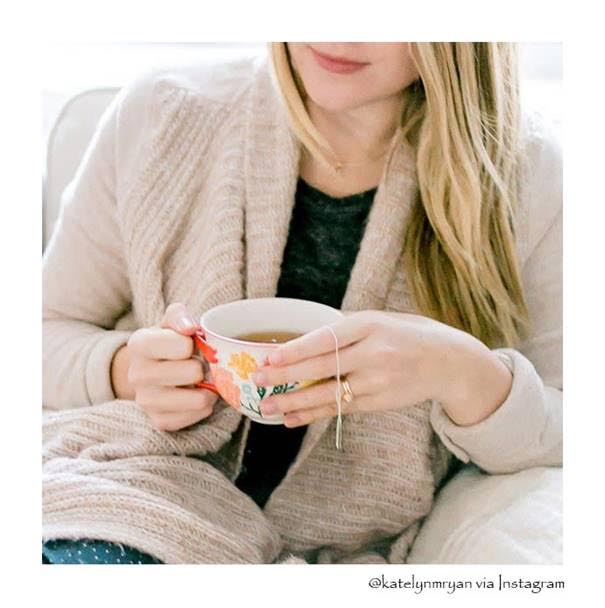 As you've probably guessed, we're pretty excited about Hot Tea Month here at Bigelow Tea, and we're not alone! The Tea and Herbal Association of Canada is also celebrating the month of January with a variety of articles and videos about everyone's favorite beverage. If you can't get enough of fun tea facts and stories, it's clearly the perfect month to drink in all this tea amazing-ness. Check it out!
A relaxing start to the New Year.
After all the excitement and drama of 2017, now's the perfect time to calm things down. And according to a Nielsen survey conducted for the Tea and Herbal Association, tea is the perfect beverage to do the job. "Relaxing" was the top positive health association for tea consumers. We couldn't agree more. How often do YOU find yourself enjoying a cup to relax? Yup, that's what we thought.
There is a tea for everyone.
Seriously. There are so many different types of teas – black, green, oolong and herbal. Of course, with dozens of different flavor combinations available within each of those categories, there is definitely a tea flavor (or more than one!) that will make everyone happy. In fact, you could probably try several new Bigelow flavors each week for a year – after all, there are more than 130!
Tea unites us all.
For the past several months, we've been encouraging folks to #TeaProudly, a pro-tea revolution of our own. Tea is a perfect excuse to hang out together, share stories and advice, or simply relax together over a warm and soothing cup. People of all ages are enjoying tea, with younger generations really loving it! Yup, 42 % of Americans under age 30 prefer to drink tea, with 27% of these tea lovers drinking tea exclusively. You can see why it's only natural that a common love for tea is a perfect way to bring people together.
So, there you have it. Just a few reasons why Hot Tea Month is the best month ever. So, go on, and enjoy a cup… right now! What are you waiting for?!