Thanks to cartoonart.org for the Images
We already know that celebrities love their tea – famous faces like Gwyneth Paltrow and Jennifer Aniston are just a few of the countless stars that have been spotted – or interviewed about their delicious tea drinking habits…now celebrities are even boasting about their "tea times" on one of the most popular social networking/micro-blogging sites, Twitter!
Since we've also got our own page, we at Bigelow Tea know quite a lot about Tea Twittering! Given that we always keep you in the know about tea drinking celebrities, we've been watching the stars on Twitter, and here is some of what we're seeing:
Fabulous television and movie actress, Jenna Elfman, recently tweeted about  her love of Jasmine tea, calling it her favorite!
Funny actress Kirstie Alley has also been updating a lot about her love of tea.   Not only has she mentioned drinking a delicious cinnamon tea, but she's even dreaming about it – she tweets: "GOOD NITE…sweet dreams of hot buttered    popcorn, fresh baked bread and sweet tea…"
We also spotted British TV presenter, Phillip Schofield tweeting happily about The UK Children's Society Big Tea Party! Here, see a funny shot of him from the event being a great sport!
And here's Kathy Ireland, actress, entrepreneur and former model. Her latest hit is Dancing with the Stars. Check out some of her recent tweets about a fabulous
tea-drinking event in Vegas with her Dancing partner! And check out this great  picture of the two sipping tea!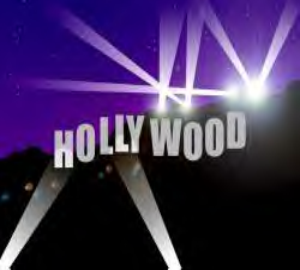 Thanks to tvweekonline.comfor image
Let us know what you think and we'll continue to update you on the latest tea tweets!