Archives for posts tagged 'Labor Day'
Monday, 1 September 2014 by Bigelow Tea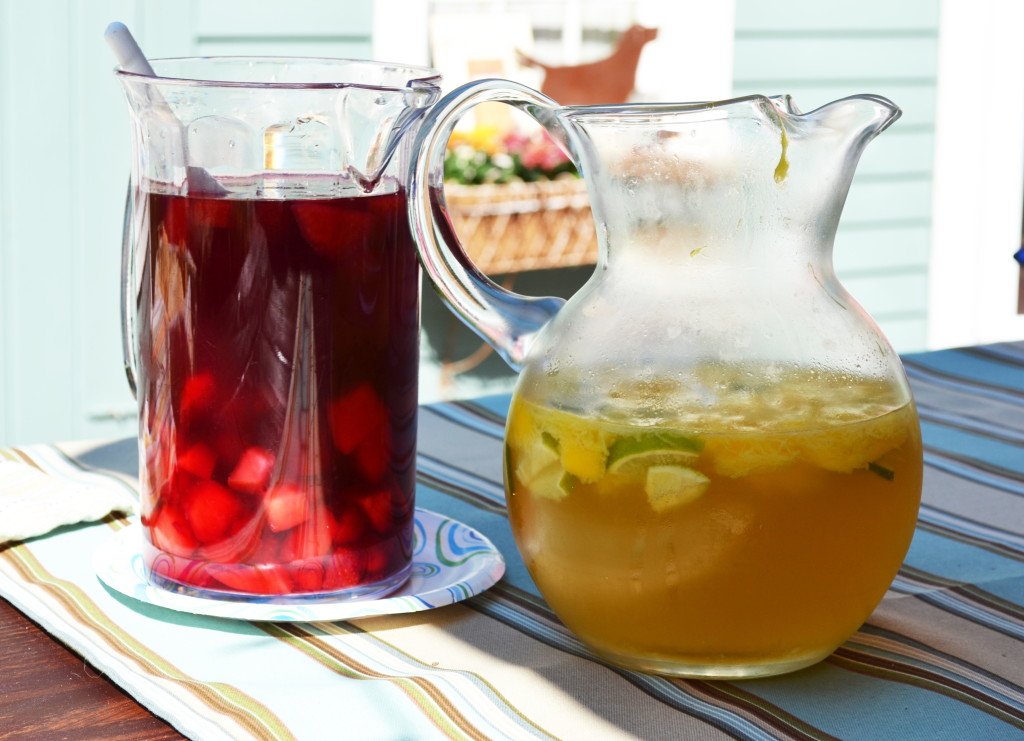 Wishing you and your friends & family a Happy Labor Day!  Sangria anyone? #Bigelowfamily
Friday, 4 September 2009 by Bigelow Tea
Labor Day means different things to different people: big sales or the last chance for a family vacation before school starts; maybe the end of summer, baseball's pennant race and the beginning of football season!
Image from the Library of Congress
Most importantly, it's a time to honor working men and women across the country — and none work harder than our team at Bigelow Tea, providing our fans with over 1.2 billion tea bags per year.
Bigelow Tea employs approximately 350 people who enjoy tremendous work opportunities. Maybe that's why it's designated as a Winning Workplace and why so many Bigelow employees stay with the family owned business for their entire career!
Employer-worker relations at many companies have not always been so harmonious.  Labor Day has its origins in a desire to overcome labor strife, according to The Labor Movement, by George McNeill, which originated in Boston in 1844. The first Labor Day, however, was celebrated in New York City in 1882 when 10,000 workers paraded (unpaid) to demonstrate the strength of their burgeoning movement. Over the years, states and cities passed ordinances honoring workers, but it was not until 1894 that the U.S. Congress made the first Monday in September of each year a legal holiday.
From all of us at the Bigelow Family and Bigelow Tea Family of Workers, have a safe and happy Labor Day!
Monday, 1 September 2008 by Bigelow Tea
It happens every year — we think to ourselves: Is it Labor Day already? Although traditionally thought of as the symbolic end of summer, Labor Day has been celebrated on the first Monday in September since the 1880s as a federally recognized "day off" honoring American workers.
What are your plans this Labor Day? Perhaps attending a traditional end of the summer barbecue? Taking one last dip in the ocean before heading home? Traveling to New York City where the first Labor Day Parade was held? Maybe you'll catch some of the 43rd annual Muscular Dystrophy Telethon hosted by Jerry Lewis? We recently spoke about this event, and Muscular Dystrophy in relation to green tea, in our blog, Raise a Cup or Seven to Green Tea Health and Hope.
Whatever your plans, before you begin putting most of your white clothes away, be sure to relax with a tall, cool glass of your favorite iced tea! For great iced tea recipe ideas, go here.