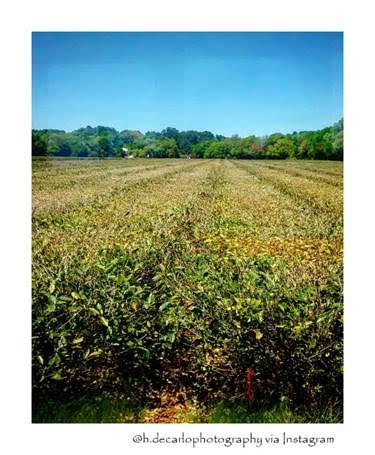 Bigelow Tea puts a lot of work into creating delicious teas for your enjoyment, but did you know that Bigelow puts just as much effort into protecting the planet?
Taking care of the environment is reflected in the company's mission statement: "Do the right thing and good things will follow." Since the company's beginnings, Bigelow Tea has held the philosophy that positive practices within our community, our environment, and our business can only ensure positive outcomes. That's why our SustainabiliTea program is a leader in green initiatives. Here are just some of the incredible ways Bigelow Tea makes a difference:
Bigelow has been harnessing the power of the sun for nearly a decade, with 880 solar panels installed at our Connecticut headquarters. This has led to a reduction in pollution approximately equal to 200,000 car miles removed from the highways yearly. Bigelow also uses energy efficient lighting, heating/cooling, and water flow at office headquarters.
We've committed to achieving Zero Waste to Landfill status, which means diverting at least 90 percent of waste from the landfill. Our company takes it a step further: a full 94 percent is diverted through reducing, recycling, and composting.
Bigelow Tea purchased the Charleston Tea Plantation in 2003 to save 127 acres of land from real estate development. Today, the plantation has hosted well over 100,000 visitors.
We've been working with the same suppliers in countries such as Sri Lanka for several decades because they share our commitment to ethical and sustainable practices.
Even with so many big initiatives, Bigelow is always on the lookout for more ways to be green. For instance, we recently planted a bee-friendly garden in hopes of attracting more native bee species.
No effort is too big or too small as far as we're concerned; as David Bigelow says, "We've been making tea for three generations, and we get better every year." The same can be said about our sustainability efforts!
Tell us below: what green practices are the most exciting to you, your family and your business?