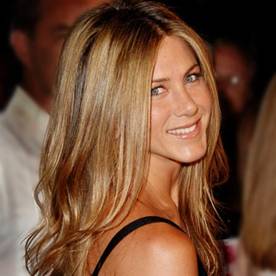 Thanks to freshhealthnews.com for the image.
Jennifer Aniston has been winning audiences' hearts from the small screen to the silver screen since she starred in Friends over a decade ago. Aniston certainly has come a long way from those days as Friend Rachel Green, and has since starred in several blockbuster movie hits.
The recently-turned 40-year-old maintains a super-svelte physique through a super healthy lifestyle. One way she helps maintain her fit physique is with tea.
While filming The Baster, due out in 2010, Aniston was spotted sipping iced tea on the New York City set. With the summer heat on its way, we're sure that iced tea will be in high demand by more than just movie stars.
She doesn't just drink tea on set. She has also been known to go on tea dates with former flame, Vince Vaughn. This is one tea-drinking celebrity we'll all be seeing a lot more of! Catch her in her most recent film Management, which came out in May.