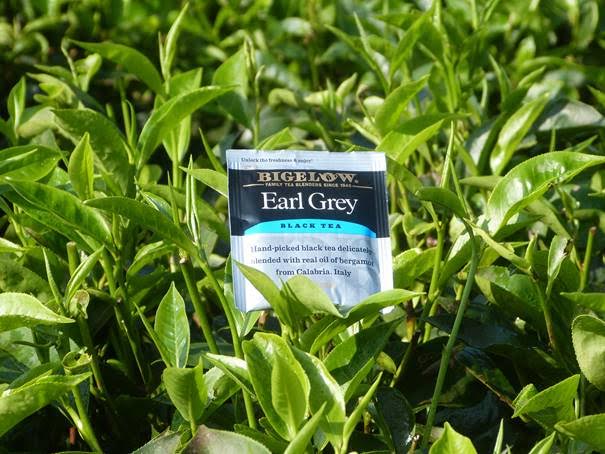 To Bigelow Tea, each and every ingredient tells a story. Call it commitment to quality or just call it delicious! Since 1945, Bigelow has sourced handpicked leaves from high-elevation gardens where the best tea plants are grown so all tea drinkers can enjoy the best possible cup of tea every time. And, as a third-generation family business, Bigelow selects ingredients only from suppliers who share the same passion for quality. Many of these trusted partners have worked with Bigelow Tea since the company's founding, over 70 years ago, and are now, well, like family! To us, it's the heart and soul of all we do—it's what we like to call being #TeaProudly.
Lush Lemons
Take lemon for example. Did you know Bigelow Tea has partnered with the same family-owned lemon peel supplier for the last 30 years? Lemon peel is an essential ingredient in many Bigelow Tea flavors, and the perfect blend of sweetness and tartness is critical to deliver the flavor profile the Bigelow family requires. Hailing from Central Valley California (a chill place for a chill beverage), the lemons used are 100% USA-grown and meet strict standards. The Bigelow family's supplier has perfected its state-of-the-art processes to harvest, juice, and zest some of the world's best lemons since opening their groves in 1947.
M-m-m-mint
Another great example is our supplier of 100% American-grown spearmint which gets masterfully blended into several Bigelow mint teas. What makes this mint so special…mint is mint right? Well, this mint is grown exclusively in the northwest corner of the United States by a family company of multi-generational growers. We've been a loyal customer to the family since the early 1960s, when Bigelow Tea set out to develop a tea with the refreshing taste of spearmint. Today, a father-and-son team meticulously harvests acres of spearmint two times each year, with care and craftsmanship that cannot be beat, tracking all their mint from crop to cup for quality and accountability. Pretty, awesome, right?
Calabria… It Must Be Italian!
That brings us to one of Bigelow Tea's most beloved varieties—the oh-so-irresistible Earl Grey! What makes Bigelow's Earl Grey so special is the real oil of bergamot sourced year after year exclusively from Calabria, Italy. The single town of Calabria is where 80% of the world's citrus bergamot fruit is grown. Since the 1970s, Bigelow Tea has worked with the family farmers in Calabria who supply the best oil of bergamot to create this classic blend. Another third-generation operation, these family bergamot farms are dedicated to expertly growing citrus bergamot fruit without the use of pesticides, using natural, organic methods from orchards that have been in existence for over 80 years. They're all about the integrity of the flavor and the bergamot oil. We can totally get behind that.
From the top of the Sri Lankan mountains—where those high-elevation gardens flourish—to ingredients sourced from farms and companies proven through generations, Bigelow Tea has never and will nevercompromise on ingredients—or on the family recipes. You can count on that.
What's your favorite Bigelow flavor or ingredient? Tag #TeaProudly and let us know!