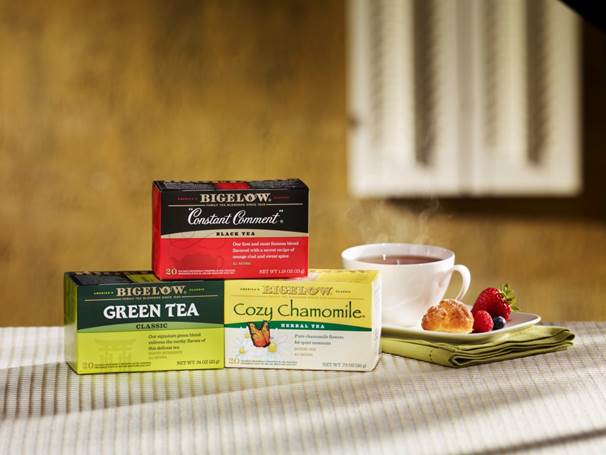 Hydrate by drinking Bigelow Tea during National Nutrition Month. Of course, with so many flavors and varieties ranging from herbal to green to black, Bigelow Tea is the ideal beverage to add to your diet any time of year!
Did you know that Lemon Ginger Herbal tea  not only tastes delicious but it contains the probiotic GanedenBC 30 to help maintain a healthy balance in your digestive track?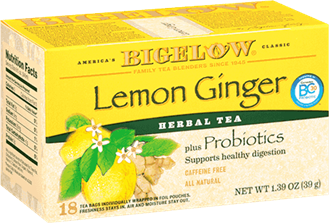 Hot or iced, this naturally caffeine free herbal blend is a great choice for every day. @beausci2010 knows "It's good any time of day especially after meals." So, during National Nutrition Month, give it a try … and feel good about yourself!