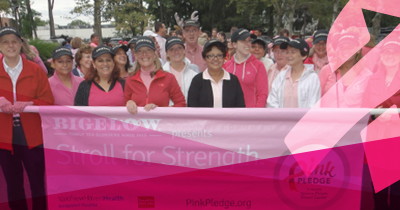 October marks National Breast Cancer Awareness Month, and Bigelow Tea is proud to "think pink" and commemorate the countless women, men and families who have been impacted by the disease. While we honor survivors, patients, and those who are no longer with us, we also pay tribute to advances made in medical research and patient care over the past three decades.
Breast cancer is the most common cancer among American women, with the exception of skin cancers. About 1 in 8 women in the U.S. will develop invasive breast cancer during their lifetime, and according to the American Cancer Society, there are more than 2.8 million breast cancer survivors in the United States. National Breast Cancer Awareness Month is a way for medical professionals, service organizations and government agencies to collaborate to promote breast cancer awareness, share information about the disease and provide greater access to services.
While most people are aware of breast cancer, many forget to put a plan in place to detect the disease in its early stages and encourage others to do the same. This October—and every month—make the commitment to take the steps to protect yourself and your loved ones. A few of the steps that are key for early detection include mammograms, clinical breast exams and monthly breast self-exams. Habits that can help reduce your risk are maintaining a healthy weight, staying physically active, eating fruits and vegetables, not smoking, and limiting alcohol consumption.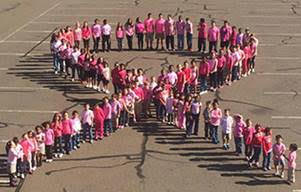 In Bigelow Tea's home state of Connecticut, the rate of incidence of breast cancer is among the highest in the nation. That's just one of the many reasons why we're so passionate to promote breast cancer awareness and early detection. This year, we are a proud sponsor of the Pink Pledge, a month-long, community-wide effort to raise funds for the Norma Pfriem Breast Center, which provides medical excellence, compassionate care and lifesaving programs to all women, regardless of their ability to pay. On October 1, we were at the Pink Pledge kickoff event, which included a Stroll for Strength — a walk by survivors, family members and supporters — and ceremony that culminated in the activation of pink street lights in downtown Fairfield, Conn.
Join us in recognizing Breast Cancer Awareness Month and raise a cup to those working so hard to put an end to this prolific disease.
Top and bottom images provided by Pink Pledge.