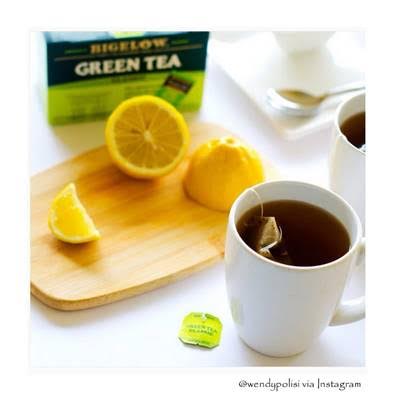 It's 2017 and time for a change so please check all stress at the front door pronto! Ugh, easier said than done, right? Well, one thing we do know is that a nice, warm mug of tea always helps….that's certainly our go-to (as you can already guess J). And, hey, we also found that some foods may even help reduce our crazy anxiety and help refuel for, well, life. After all, we all need the right fuel (tea and healthy food) to conquer tomorrow and the next day and the next.
So to start with the destressing, drink green tea! Green tea contains L-theanine, a free (nonprotein) amino acid. According to research, L-theanine produces a sense of relaxation by directly stimulating the production of alpha brain waves. In basic terms: a cup of green tea may be just the antidote to those pull-out-your-hair crazy days. Who doesn't like the sound of that?!
In addition to sipping tea throughout the day, here are some foods that may also help combat stress: spinach, oatmeal, carrots, walnuts, and chocolate (!) to name a few. Luckily we have some awesome recipes that will help to pull those superfoods right into your next meal, which is awesome for so many tea drinkers who like to recover from mental exhaustion and anxiety through the ritual of cooking (while drinking tea, of course!). Let's be real: tea + food = soothing, calming and deliciously perfect….a true #TeaProudly moment (or many!).  Enjoy these #TeaProudly recipes!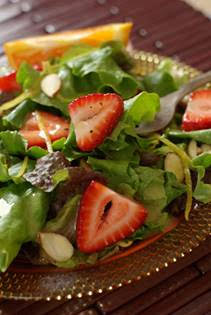 Ingredients
4 cups (1000mL) baby spinach leaves washed and dried (about 10 oz.)
1 – 8oz. (250mL) can mandarin oranges, drained
1 – 8oz. (250mL) can artichoke hearts (not in oil), drained
Optional Ingredients
2 medium-sized red apples, cubed (such as Red Delicious or Gala)
5 large ripe strawberries, cut up
1 cucumber, peeled and cubed
Tomato, cut up
4-5 pieces bacon, well cooked, drained and crumbled
Instructions
Combine baby spinach leaves, mandarin oranges, artichoke hearts and almonds. Season to taste with salt and pepper. Use any or all of the optional ingredients. Toss salad with enough dressing to coat. Dress salad with any one of our delicious Bigelow® Tea Vinaigrette Dressing. Recipes for these dressing can be found in the Salad and Side Dish Category.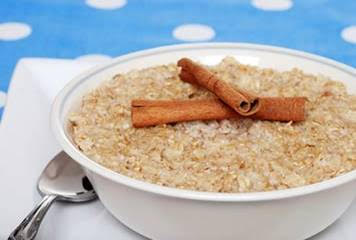 Ingredients
1 cup (8 oz.) Brewed Charleston Tea Plantation Cinnamon Spice Tea or Bigelow Cinnamon Stick Tea
1/2 cup Quaker Oats Old Fashion Oats
Sugar or other desired sweetener
Instructions
Pour hot Cinnamon Spice Tea or Cinnamon Stick Tea into bowl. Add oats. Microwave for 1 1/2 to 2 minutes. Sweeten to taste with sugar or other sweetener of choice.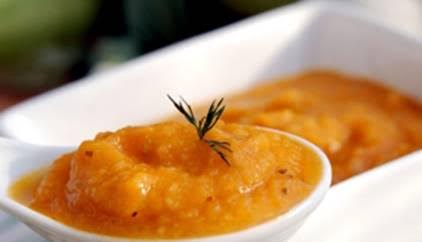 Ingredients
2 pounds (1kg) carrots, peeled and cut into 1-2 inch pieces
12 Bigelow Orange & Spice Herb Tea Bags
½ cup (125mL) milk
2 tablespoons (30mL) butter, melted
Ground pepper and salt to taste
5 shallots, peeled
1 ½ cups (375mL) vegetable oil
3 tablespoons (45mL) butter
When preparing this recipe please be sure to check all labels on all products you use to ensure that all items are gluten free.
Instructions
Prepare the carrots. Add 8 Orange & Spice Herb Tea Bags to 4 cups(1L) of boiling water; let steep for 10 minutes. Remove tea bags. Cover carrots with tea and cook for 10-15 minutes or until tender. Meanwhile, infuse milk by heating with 4 Orange & Spice Herb Tea Bags for 10 minutes. Remove tea bags. Drain carrots and puree in a food processor and add melted butter and infused milk. The carrots should be very smooth. Place in a casserole and garnish if desired with crispy shallots. To make the garnish – slice shallots into very thin rings. In a saucepan heat oil with butter over medium-low heat until it begins to bubble, add shallots and cook until they are a rich golden brown; about 30-40 minutes. Stir shallots occasionally while they are cooking to make sure they brown evenly. Remove shallots from oil, drain. Once the shallots have dried and are crisped, they can be stored for several days. Serve shallots on top of carrots.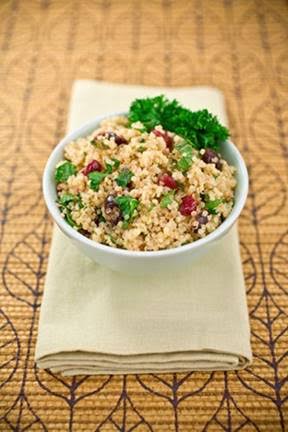 Ingredients
2 cups boiling water
8 Bigelow® Green Tea with Pomegranate Tea Bags
1 cup quinoa (try 'red quinoa' if you can find it, but any variety will work perfectly)
½ cup dried tart cherries (opt for pitted)
½ cup unsalted dry-roasted almonds, roughly chopped (You can substitute for walnuts or cashews)
½ cup flat leaf parsley, chopped
1-2 tablespoons extra virgin olive oil
Salt and pepper to taste
Instructions
Combine boiling water and tea bags and allow to steep for 5-7 minutes. Squeeze excess liquid out of teabags and discard teabags. Place tea in a medium saucepan with quinoa. Bring to a boil, and then simmer covered until most of the liquid is absorbed and quinoa is tender (about 12 minutes). Stir occasionally. Transfer quinoa to a serving bowl and fluff with a fork. Add cherries, almonds, and parsley and stir to combine. Drizzle with olive oil and season with salt and pepper. Toss. Serve warm or at room temperature.
Ingredients
5 Bigelow® Mint Medley Herbal Tea Bags
½ cup water
1 ¾ cups semi-sweet chocolate chips
¾ cup (1-½ sticks) unsalted butter
4 large eggs, room temperature
½ cup brown sugar
½ cup granulated sugar
1 cup all-purpose flour
9 x 13 inch baking pan, greased and floured
Instructions
Preheat oven to 350 degrees and set the rack on the middle setting. Place tea bags in ½ cup of hot water. Set aside to cool, and then remove tea bags, squeezing out liquid from bags. Meanwhile, place 1-¼ cups of the chocolate chips and butter in a metal bowl. Set over a saucepan filled with about 2 inches of water, to create a double-boiler. Heat on low and let chocolate and butter melt, stirring frequently. In a medium sized bowl, whisk together eggs and sugars until well blended. Add the cooled tea mixture and whisk to combine. Add a few tablespoons of the melted chocolate/butter combination to the egg mixture and stir to combine. Add the remaining chocolate and incorporate. Lastly, add the flour and remaining ½ cup of chocolate chips, mixing until smooth. Pour batter into prepared pan. Bake approximately 25 minutes. Center will feel firm but still moist. Bake 5-10 minutes longer for a drier brownie. Place pan on a wire rack to cool completely before cutting into 20 squares.