Who doesn't love iced tea on a hot summer day (and if it is Bigelow tea, even better right)?  Luckily, iced tea is quite simple to make as it really only requires two ingredients: fresh water and of course, tea. But here is where the fun comes in because green, black, white and herbal tea can be used to create a refreshing glass as noted by tea experts Nathaniel Pantalone and Cynthia Gold. Some of the best varieties to use include the following:

Jasmine Green Tea which is subtly sweet and has a fresh, flowery fragrance.

Oolong Tea which is a smooth, full-bodied, fragrant variety due to being exposed to air for half the amount of time as black tea.

Ceylon Tea like Bigelow English Teatime® which is a strong, full-bodied variety of black tea with a golden color. This is probably the type of tea you think of when you think of Iced Tea!
But don't stop with just these flavors!  With over 130 varieties of tea offered, why not follow third generation president and CEO Cindi Bigelow's suggestion for pairing different teas so you can create your own perfect glass (or quart) that is both refreshing and delicious!
Don't want to experiment?  No problem.  We have perfect iced tea recipes that will be sure to quench yours or your guest's thirst.  Give these a try or share your own recipes with us….we would love to hear from you! Happy iced tea drinking!
Green Tea with Mango and Perfect Peach Iced Tea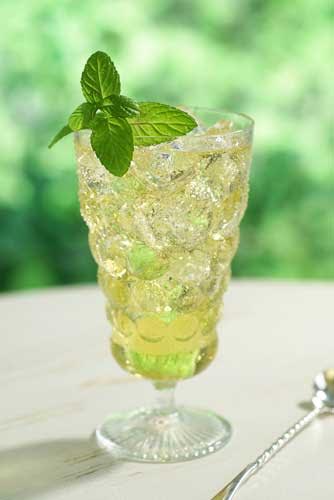 Ingredients
½ cup (4 fl. oz.) boiling water
2½ cups (20 fl. oz.) cold water
Instructions
Pour boiling water over 2 Perfect Peach herbal tea bags and 1 Green tea with Mango tea bag. Steep 3 to 5 minutes. Remove tea bags. Add cold water. Sweeten to taste. Pour into tall glass filled with ice…and enjoy.
Constant Comment and Plantation Mint Iced Tea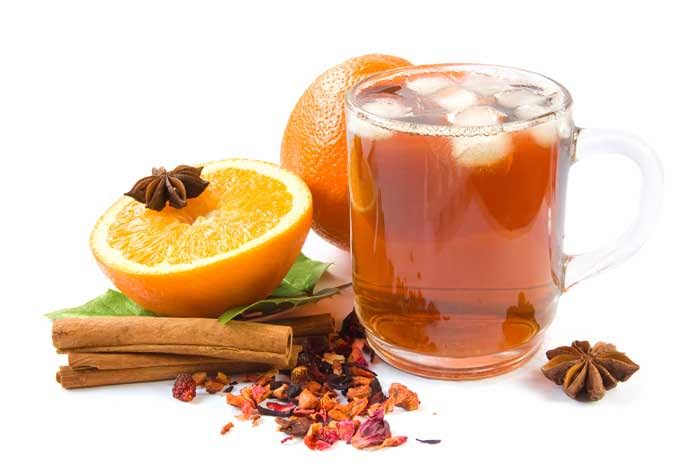 Ingredients
1 quart of cold water
Sugar, to taste
Instructions
Bring 1 quart of water to a boil, add 2 "Constant Comment"® tea bags and 1 Plantation Mint® tea bag and steep for 10 minutes. Pour into pitcher and refrigerate until chilled. Serve in a tall glass with ice. Sweeten to taste.