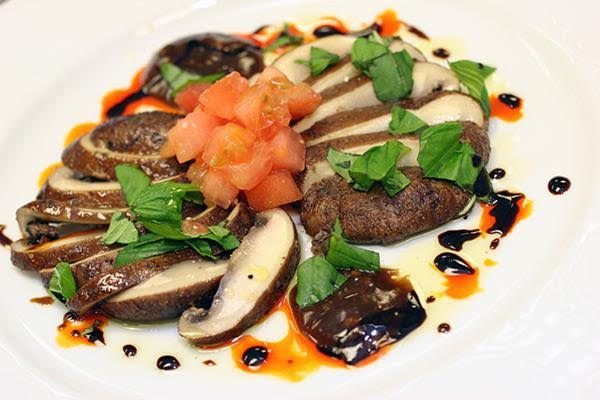 Looking for the perfect appetizer to kick off your next dinner party or event? Look no further than Bigelow Tea. These recipes for Lemon Lift English Cucumber Pickles and Grilled Lemon Portobello Mushrooms combine the classic flavors of Bigelow Tea Lemon Lift and I Love Lemon® Herbal Tea with culinary staples sure to please any palate. And they're vegetarian-friendly, too!
Lemon Lift English Cucumber Pickles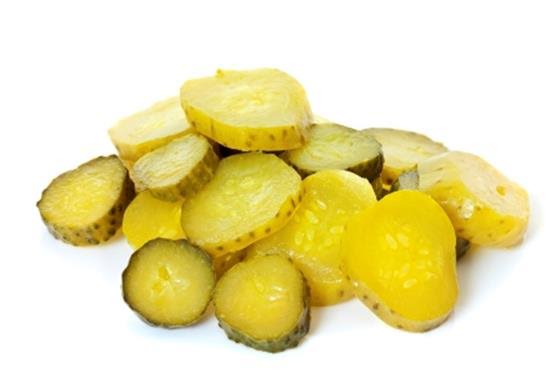 Ingredients
4 each English cucumber, large, sliced 1/4 inch thick
6 cups white vinegar
3 cups sugar
3 tablespoons kosher salt
Instructions
Peel a strip of each side of cucumber and slice 1/4″ thick round.
Heat vinegar, sugar and salt to a boil and add tea bags and let steep five minutes.
Add cucumbers to hot vinegar mixture, stir and let cool.
Package and refrigerate.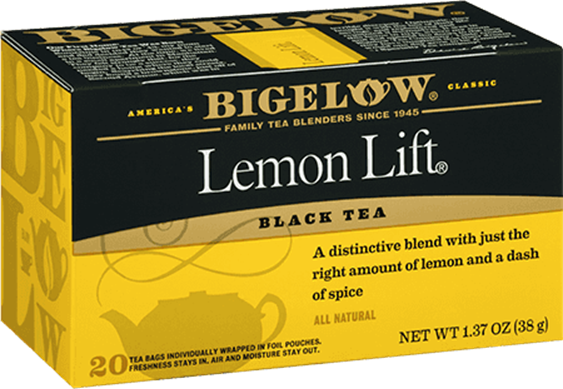 Grilled Lemon Portobello Mushrooms
(Pictured Above)
Ingredients
6 large Portobello mushrooms
1 cup (250mL) boiling water
3 tablespoons (45mL) fresh coriander, chopped
Salt and pepper to taste
1 cup (250mL) extra-virgin olive oil
Instructions
Clean mushrooms with a soft brush and remove stems. Set aside. Place 8 Bigelow® I Love Lemon Herbal Tea Bags into a measuring cup and pour boiling water over tea bags. Let steep for 5 minutes. Remove tea bags. Mix together tea, coriander, pepper and salt and gradually whisk in olive oil. Place mushrooms in a zip lock bag and pour marinade over mushrooms. In refrigerator, let marinade for up to 24 hours. When ready to grill, place mushrooms on preheated grill and cook 8 to 10 minutes per side or until tender, basting frequently with reserved marinade. Slice mushrooms and place on salad greens, or serve as an appetizer. They also go very well with steak.