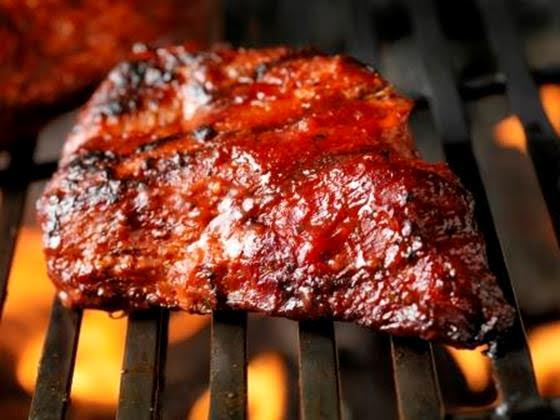 Pleasant weather? Check. Sun-drenched days that last longer? Check. May is National Barbecue Month for a reason, and Bigelow Tea knows a thing or two about hosting a great cookout. So fire up that grill and spoil your dinner guests with a Bigelow Tea Earl Grey Braised BBQ Beef Brisket with Earl Grey BBQ sauce.  It will make your mouth water, especially if you love Bigelow Tea's Earl Grey, like @CC8130 does—he drinks "at least 4 cups a day!" And of course, don't forget to wash the deliciousness down with a pitcher of Bigelow Tea Iced Tea!
Mmmmm…. Now that's how to do weekends in May!
Earl Grey Braised Beef Brisket with Earl Grey Barbecue Sauce
Ingredients
Beef brisket: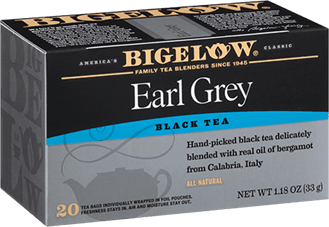 4 pounds beef brisket, whole, not trimmed
1 pound sweet onion, julienned
1 pound carrot, julienned
1/2 pound celery, chopped
4 cups water, or enough to cover brisket
1 tablespoon kosher salt
Barbecue sauce:
4 ounces vegetable oil
1 pound sweet onion, chopped
1 ounce peeled garlic, chopped
1/2 pound celery, chopped
16 ounces tomatoes, canned
1 cup brown sugar
1 cup white vinegar, or cider vinegar
1 tablespoon kosher salt
8 Bigelow Earl Grey Tea bags
Instructions
Combine onion, celery, carrot tea bags with water and bring to a simmer.
Add brisket and let cook till fork tender, may be up to 8 hours.
While brisket is cooking make barbecue sauce.
In medium sauce pan heat oil and add onion and garlic and sweat.
Add celery and sweat and then add tomatoes, sugar vinegar, salt and tea bags.
Let simmer till all vegetables are very soft and remove tea bags.
Puree till smooth and chill till ready to use.
When brisket is tender remove from heat and allow to cool in braising liquid.
When cool remove from liquid and heat on grill. When hot add barbecue sauce and finish heating in oven to prevent burning sauce.
Slice about 1/4 inch and serve.