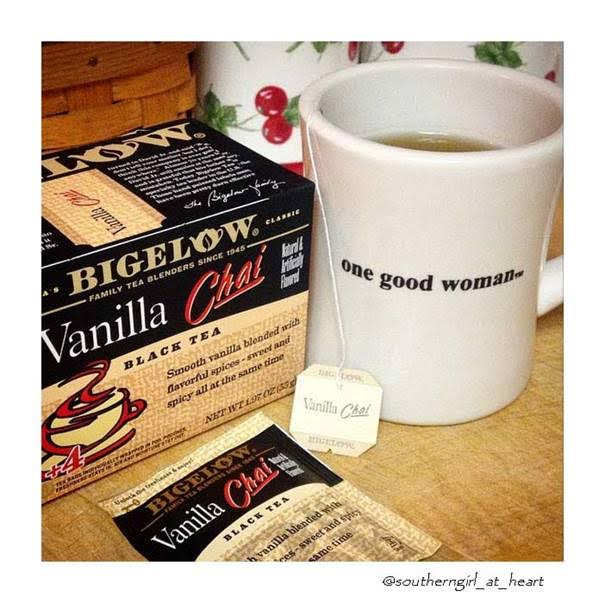 Fierce. Strong. Empowered. Adventurous. Smart. Trailblazing. Inspiring. Forward-thinking. These are just a few words to describe female entrepreneurs and inventors. And if anyone knows what it's like to overcome barriers as a woman in business, it's Bigelow Tea founder Ruth Campbell Bigelow.
In 1945, inspired by an Early Colonial recipe, Ruth disappeared into her New York brownstone kitchen to create a better cup of tea. After weeks of trial and error, blending black tea with orange rind and sweet spices, she emerged with the first cup of specialty tea, which would become known as "Constant Comment®". Today, her granddaughter, Cindi, is president and CEO of the company. Each day, Cindi brings the spirit of her grandmother into every decision she makes for the company. In a country where only 5 percent of companies have female CEOs, Bigelow Tea has thrived—against all odds—to be not only the #1 specialty tea company in the USA, but a part of the conversation about women entrepreneurs.
In celebration of all female entrepreneurs, we thought we would highlight other incredible women and their accomplishments:
Coco Chanel: Coco Chanel was raised by nuns in an orphanage. It was there where she learned how to sew—a skill that would lead to her life's work. She was the founder and namesake of the Chanel brand. With her classy suits and little black dresses, she created timeless designs that are still popular today.
Mary Katherine Goddard: Mary Katherine Goddard started her own printing business at the age of 24. A newspaper publisher and postmaster of Baltimore, Maryland, she is famous for courageously printing the first copy of the Declaration of Independence that included the signers' names.
Dr. Mae Jemison: Dr. Mae C. Jemison is an engineer, physician and NASA astronaut. She became the first woman of color to travel in space when she went into orbit aboard the Space Shuttle Endeavour in 1992.
Hedy Lamarr: Hedy Lamarr was an Austrian and American film actress and inventor. In addition to her film accomplishments, she patented an idea that later became the crutch of both secure military communications and mobile phone technology during World War II. In 1942, Hedy and composer George Antheil patented what they called the "Secret Communication System." Today, the principles of her work are now incorporated into modern Wi-Fi and Bluetooth technology.
Madam C.J. Walker: Madam C.J. Walker was an African American entrepreneur, philanthropist, and a political and social activist. She was recognized as the first female self-made millionaire in America, and built her fortune by creating a line of beauty and hair products for black women through Madame C.J. Walker Manufacturing Company, the successful business she founded.
Dr. Ann Tsukamoto: Dr. Ann Tsukamoto is the co-patentee of a process to isolate the human stem cell, which is vital to cancer research. Her work has led to great advancements in comprehending the blood systems of cancer patients and may one day lead to a cure for the disease.
Brownie Wise: Brownie Wise was a saleswoman largely responsible for the success of Tupperware through her creation of the "party plan" system of marketing. Tupperware Home Parties became the gold standard for home party selling, extending her legacy in American business.
So, Bigelow Tea wants to know: Which of these female entrepreneurs and inventors do you most aspire to?