The history of Saint Patrick is a blending of mythology and fact so intertwined that separating reality from fantasy could prove to be as difficult as removing the tea from Ireland. But one thing is for sure, celebrating St. Patrick's Day is an opportunity to recognize "all things Irish" in ourselves, and maybe enjoy an extra cup (or two) of Green Tea from Bigelow Tea for your morning or afternoon!
Fifth century Ireland is a lost world, virtually closed to both historians and archaeologists, and what little is known about the life and work of Patrick comes from his own writings in Latin. Saint Patrick was an Irish apostle who as legend has it, banished snakes from the shores of his country, and suffered much persecution. On his way to sainthood, Saint Patrick is credited with establishing many churches and schools in his homeland while gaining his place in Irish History, and helping free his country from religious persecution.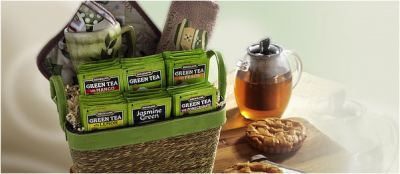 On St. Patrick's Day it is tradition to take part in the "wearin' of the green"; something green in honor of the day and in honor of Ireland and the good deeds of St. Patrick. Fortunately for Tea Lovers, Bigelow Tea has a few suggestions for a grand St. Patrick's Day celebration at home.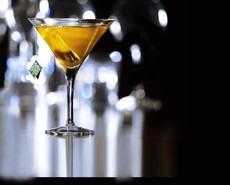 Ingredients:
6 Bigelow® Green Tea tea bags
1¼ cups boiling water
1 tablespoon sugar
4 ounces vodka
Garnish with a twist of lemon

Yield: Serves 4
Instructions:
Place Bigelow® Green Tea tea bags into a measuring cup and add 1¼ cups boiling water. Let brew for 3 minutes. Remove tea bags.
Add sugar and stir until it dissolves. Chill.
To make a martini, take two ounces of the cooled sweet tea and mix it with one ounce of the vodka. Shake with ice and strain into a martini glass. Garnish with a twist of lemon.
Happy St. Patrick's Day!