So, when you belt it out several times a week during a concert tour, what's the best remedy? According to Anette Olzon, the powerful voice and femme fatale of Finnish symphonic metal band Nightwish, it's a cup of green tea with honey before the start of a show.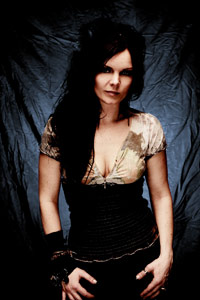 Photo Courtesy of Nightwish Website
If anyone would know how to soothe those vocal chords, it would be Olzon. Do you think she goes for the exotic flavors such as mango or pomegranate, or is she a stickler for simplicity? Thoughts?