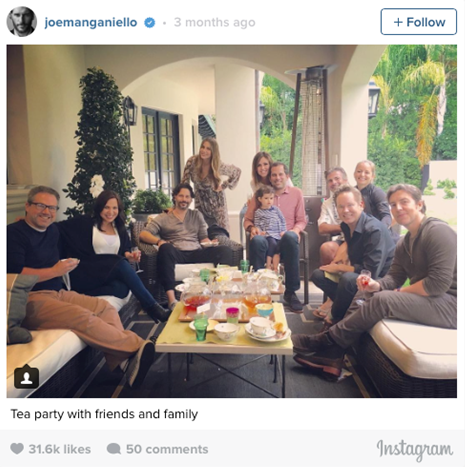 Celeb tea parties have been all the rage this year, and Hollywood A-listers Sofia Vergara and Joe Manganiello are joining in on the fun! Both Sofia and Joe took to social media to give a sneak peek into a tea party they hosted—now that's being a proud tea-drinker! Surrounded by close family and friends, it looked like the event was a success—smiling faces, tea sandwiches, scones and sweets, beautifully-arranged flowers, teacups, and guests happily drinking tea (of course).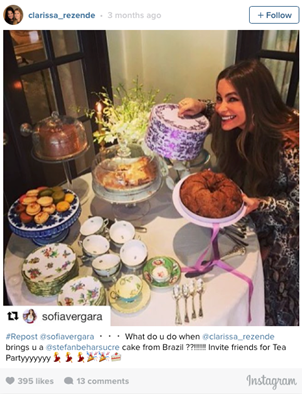 In an image captioned, ""What do u do when @clarissa_rezende brings u a @stefanbeharsucre cake from Brazil??!!!!!! Invite friends for Tea Partyyyyyyy," the oh-so-lovely Colombian actress posed with a Stefan Behar Sucré cake that event decorator Clarissa Rezende brought back from São Paulo, Brazil.
We can just imagine being in Brazil with a Stefan Behar Sucré cake for a delicious treat—and perhaps a cup of tea to accompany a slice? After all, black tea is a popular Brazilian choice, either hot or iced, along with herbal teas such as mint and lemongrass.
Whether you're having your cake and drinking tea, too, or celebrating good friends over good stories at a tea party, let's keep showing how tea is such a big part of our lives. At Bigelow Tea, we love when celebrities share their tea-inspired moments, and we can't wait to hear more of your stories, too. Show us your #TeaProudly moments and tell the world why you love to make a cup of tea part of your day!