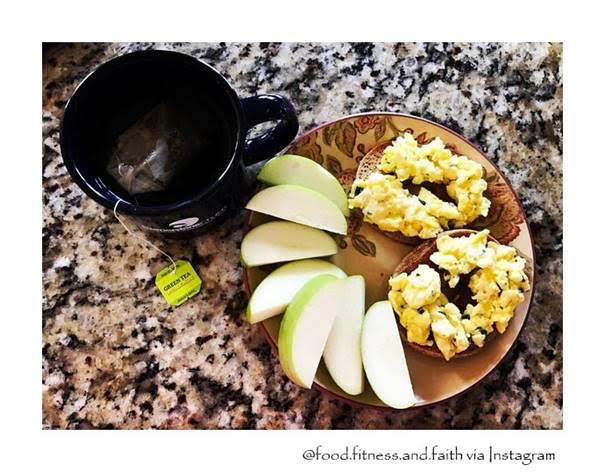 Alright, spring, do your thing! It's the first day of the season and that means it's the perfect time for a fresh start. Because in spring, freshness is everything—from flowers to food to a freshly-brewed glass of iced tea. Bigelow Tea, of course, has you covered… starting with these 6 tips on getting back on the clean-eating wagon!
Stay hydrated! This one is soooo important. According to the American Heart Association, keeping the body hydrated helps the heart more easily pump blood through the blood vessels to the muscles. And, it helps the muscles work efficiently. In addition to lots of water, keep hydrated by adding tea to your daily routine. And, green teas are highest in polyphenols known as EGCG, which is why so many make it part of their healthy lifestyle—why not include a few cups to your day?
Eat your colors! Add more veggies and fruit to your diet. Try one of these awesome (and EASY!) recipes to get yourself started: Chopped Veggie Salad, Spinach Salad Spectacular with Raspberry Vinaigrette or Fabulous Melon and Blueberry Fruit Salad.
Cut out the processed foods. Read the nutrition labels. If there are ingredients that you can't pronounce, leave it on the shelf. By doing so, you can ensure that packaged produce, nuts, meats and other foods contain no added preservatives, sugars or unhealthy fats. We are what we eat, right?!
Kiss goodbye to the refined carbs. Instead, focus on adding more whole grains—which have more nutrients and fiber—to your diet. Try to avoid ready-to-eat cereals, white bread and other refined carbs.
Add more minimally-processed oils. It's important to include a moderate amount of healthy fats in a clean eating regimen. Instead of margarine and vegetable oil, try to use extra virgin coconut oil, olive oil and butter from grass-fed cows. Besides, butter tastes better anyway…
Slash that sugar! You may not be eating a pint of ice cream or guzzling cans of sugary soda, but that doesn't mean sugar is absent from your diet. You're likely eating added sugar throughout the day without even realizing it. Make an effort to consume foods in their natural, unsweetened state. (And, remember, life is all about moderation. So if you want some ice cream, enjoy a few scoops instead. Just get a few extra steps in to balance them out!)
What are your fave tips for leading a healthy lifestyle? Tag #TeaProudly with your best ideas or recipes!