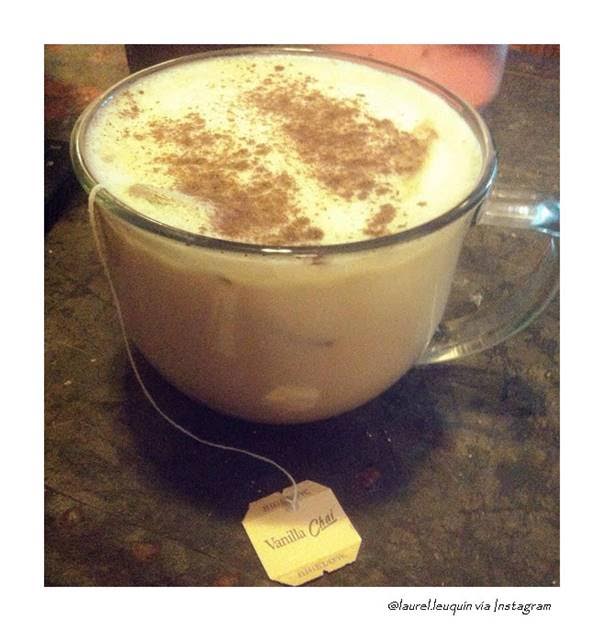 One thing we know for sure is that with so many people drinking tea (82% of Americans to be exact—that's more than 158 million people), there are that many ways to enjoy a cup! That is one of the beautiful things about drinking tea…you can customize each mug to your heart's delight and include milk, honey, sugar or even a slice of lemon! But while some parts of making the perfect cup of tea are a must like putting in the tea bag in first before pouring over the water (says president and CEO Cindi Bigelow who has three generations of tea experts behind her!), other options are completely up to you which always makes tea drinking an lovely adventure!
One hotly talked about topic in our tea drinking community (which we call #TeaProudly which is an awesome community of tea drinkers which we will tell you about a bit later so stay tuned!) is do you add milk or not to your tea, so let's share some info about this very topic. If you like to add milk, do you know when to add it in? Does the milk go in first or the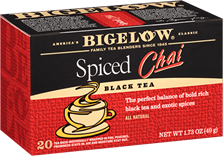 hot water? The British Standards Institute (BSI) believes to have the answer to this tea lover debate. They state that the milk is best poured before the tea and that the brewing water should not be above 185°F to prevent scalding the milk. Of course not all tea drinkers agree with the BSI. Author George Orwell prefers pouring his milk in last to control the ratio of milk to tea. Even Queen Elizabeth II reportedly enjoys her tea by adding the milk afterwards! So many options….we love that!
Hey and did you  know that Bigelow Tea's delicious Chai tea varieties are amazing with milk and sugar like our classic Spiced Chai? Facebook Fan Virginia Gordon thinks Vanilla Chai is "delicious with a splash of cream and teaspoon of sugar!" Thanks Virginia for sharing your #TeaProudly thought. The good news for everyone is that whether you add your cream or milk before or after the hot water, our spicy chai flavors will make an amazing cup so grab a mug and well, #TeaProudly!