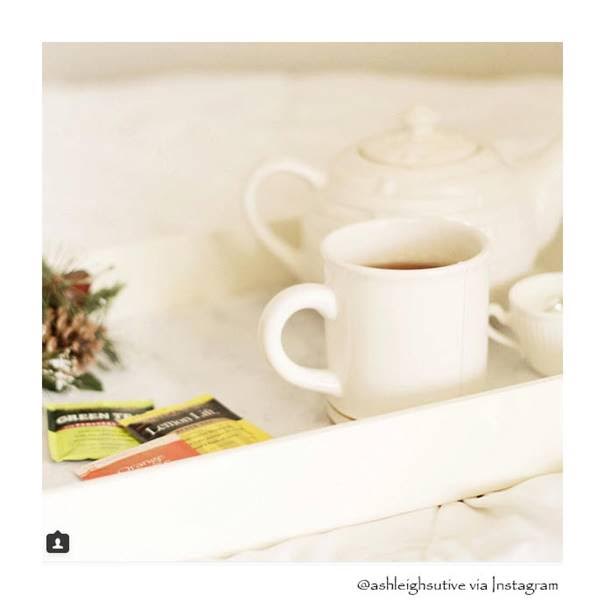 Does your stress stress you out to the point where you're too stressed to deal with stress? Ugh. That's the worst… It's simple for people to tell you to just let it go, but sometimes, that's easier said than done, right? Right. That's why Bigelow Tea is equipping you with a few tips to get you through those challenging moments. And given that it's Stress Awareness Month, there's no better time, really! So, grab a mug of your favorite tea (BONUS TIP!) and scroll on down. Consider it our version of a pep talk.
For starters, try to change your perception on how to handle stress. Be honest about what is working for you, and what's not.
Learn to say "no" when it's appropriate. You'll feel so much better once you begin to incorporate this into your life.
Have the courage to ask for help when you need it! Whether you're tackling a project or just need someone to talk to, asking for help is the first step towards positive progress.
Give back. Performing random acts of kindness may be the secret to alleviating social anxiety, according to research. Studies have also shown that being nice makes us happier, less stressed and may even help us live longer. Oh, and don't forget the whole altruism aspect… When you're nice to someone, you just feel good. You have a bigger smile and an even bigger heart.
Find better ways to manage your time by making a schedule or to-do list. Check, check, check… It's just as rewarding to cross those items of a list as it is to complete them.
Naturally Savvy, a good friend to Bigelow, suggests keeping it simple in the kitchen. While there are moments that call for fancy meals, a delicious, nutritious dinner can come together 

in 20 minutes

 or less. Another great trick is to plan your meals out ahead of time.
Speaking of meals, take a look at what you're eating and drinking. We found that some foods may even help reduce our crazy anxiety and help refuel for, well, life. After all, we all need the right fuel to conquer 

tomorrow

 and the next day and the next.
We often take our stress home with us after a busy day, but taking some time to brew a hot cup of tea can be just the thing to slow down. And studies have shown that l-theanine, which is found in tea, is a powerful little amino acid which promotes relaxation and helps reduce feelings of stress, anxiety and irritability – all without making you drowsy.
Sleep better. Start making some snooze-inducing changes to feel rested and raring to go instead of wanting to hide under the covers. Nix the bedtime screen time, and try a hot bath or some gentle stretching.
Practice self-care. It's a fab way to recharge your mind, body, and spirit. Develop a mantra, breathe, drink a cup of tea, take a bubble bath, hug someone, cry or tidy up. Even a minute doing one of these things can help you feel better.
Get your blood moving! Exercising is a great stress-reliever! Being active can boost your feel-good endorphins and increase your overall health. Go take a walk or get to a fitness class. You'll feel better afterward.
Get outside. Harness the power of nature for easing stress. In the words of Ralph Waldo Emerson, "live in the sunshine, swim the sea, drink the wild air."
And while you're drinking the wild air, why not drink a mug of tea? Aside from the benefits listed above, going through the ritual of boiling and steeping can help you take a step back. And tea is practically the mascot for a relaxing time. So, the next time you're stressed, don't look at it as a frazzled moment, look at it as an opportunity to #TeaProudly (a time when you are a proud tea drinker knowing you are doing good for yourself). Share your secret weapon against stress and share your favorite ways to unwind….tag your tips with #TeaProudly so we can all learn!