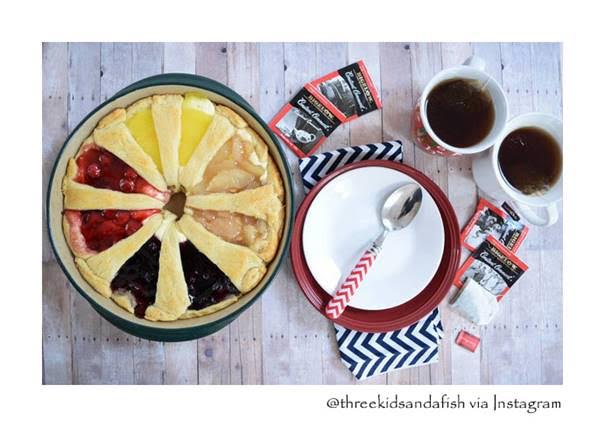 Tea is so much more than a soothing drink (though we certainly appreciate that part!)…sharing a mug is also is the perfect excuse to connect with each other! How can one little tea bag help people unite? Think of it this way: tea is second only to water as the most widely consumed beverage in the world. In fact, 82 percent of Americans drink tea, and  42 percent of Americans under age 30 count tea as a their top drink choice. The common love for tea has the amazing ability to bring everyone together….men, women; young, old and on and on and on!
As if you need more convincing, head on over to the TeaProudly site to see just how diverse and downright wonderful this tea community is. There's nothing better than sharing tea stories, right?!  It's all about creating unforgettable moments and memories.
But hey, let's not diminish those quiet and much needed moments where it's just you and a mug of tea.  We probably all need more moments like these as life gets more and more hectic.
So we are taking a survey and would love to know who is tops on your teatime list? (For instance, how sweet is it that BillDee8 says that he always has time for tea with his wife? That's true love!).  Is it a friend or just you and a cup of tea?  Let us know below or tag your comment in social with #TeaProudly