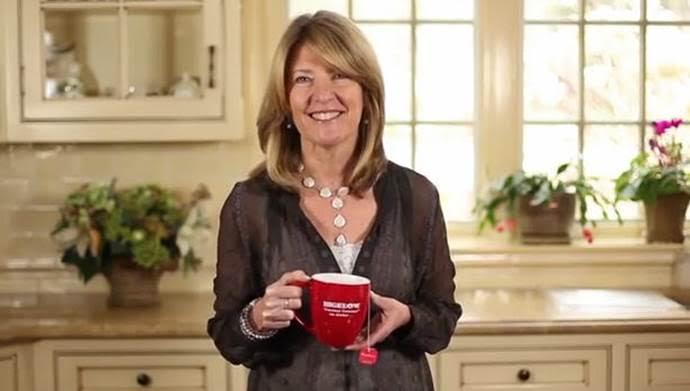 Tea comes in a myriad of flavors and types, but there's so much more to this drink than meets the eye. Third generation president and CEO Cindi Bigelow sat down with Naturally Savvy, a website focused on natural and organic living, to share some interesting tidbits about tea that you might not know. Here are some of the highlights:
The theanine in tea is what gives you that relaxed feeling.
Studies say theanine  (also called L-theanine) can stimulate the immune system as well as the mind, leaving the body with benefits similar to yoga. Theanine actually binds with the caffeine in tea, which is what makes the tea-drinking experience so different from the jolt you get from coffee.
The benefits of theanine are found in tea bush leaves.
Theanine is a component of the camellia sinensis plant, so it's found in green tea, black tea or oolong tea. While herbal teas, such as chamomile, don't contain leaves from the camellia sinensis plant, these teas can also be very relaxing because of the herbs used.
The tannin levels in a tea can affect people differently.
It's not necessarily the caffeine that some people are sensitive to in tea- it might be the tannins. This natural component of tea that gives it its color may not agree with some people when the tea is consumed on an empty stomach. A high amount of tannin can taste astringent, and in general, a high quality tea will be lower in tannins, providing a better flavor.
Not all tea ingredients are the same. 
Sourcing is very important when it comes to making quality tea. Bigelow Tea sources many ingredients from family farms that have not only known the Bigelow family for decades but also provide high quality ingredients like the mint and the lemon used in a variety of Bigelow tea flavors.
Making time for tea everyday can be a great way to relax and revive as shared by Cindi Bigelow. How and why do you incorporate tea into your daily routine?