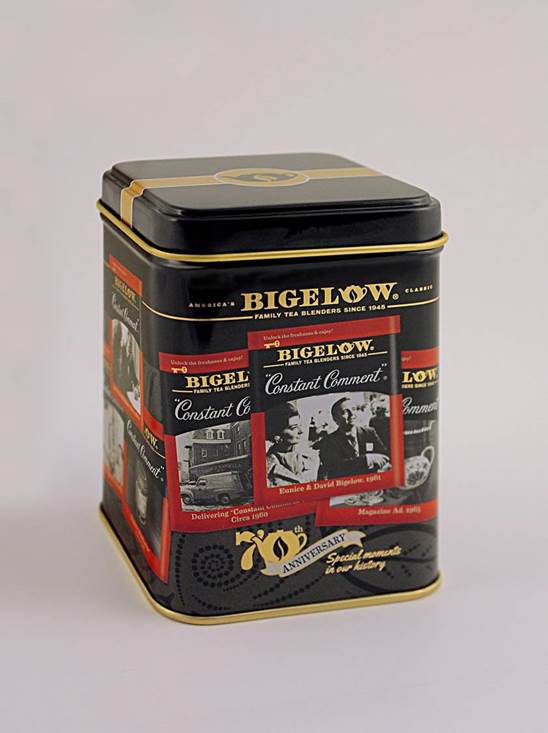 The year 2015 is a special one for the Bigelow Tea family. It marks 70 years since the day Ruth Campbell Bigelow created the very first Bigelow Tea, "Constant Comment"® in her home kitchen. For a family-run company to continue for seven decades is no small accomplishment—and Bigelow Tea has not only remained a constant presence on the tea scene, it has thrived and grown to become America's number one specialty tea company! It's a true American-dream come true, and it's a family story that Bigelow Tea is proud to share and savor—much like a nice pot of freshly brewed tea.
Seventy years ago, back in 1945, life in the United States was a bit different. Abbott and Costello made people laugh, World War II was coming to an end and 10 year-old Elvis Presley made his first public appearance at a talent show. Also back in 1945, when the Bigelow Tea company first started, Ruth Bigelow and the family could only afford a single-color label for her first tea. To help spruce up the package, her son David Jr. and her husband David Sr. would sit together each night, hand-painting the two ladies on the original label.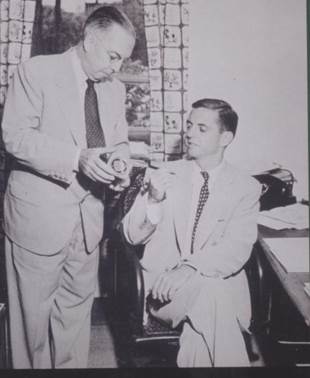 Each morning, they would put the tea into the family station wagon and sell it store by store. 70 years later the Bigelow family still puts this kind of effort and passion into selling their tea.
Today, not only is family-owned Bigelow Tea is the #1 U.S. Leader in specialty tea, but that first tea—"Constant Comment"®—is its flagship brand and a tea that has given tea lovers many, many cherished family moments. On Facebook Shannon Martin shared her memory of having "real tea parties" with her great-grandmother and Bigelow Earl Grey. "She passed when I was eight. I'm still a Bigelow drinker today."
As the Bigelow family and Bigelow Tea celebrate this 70th anniversary throughout the year 2015, please share your special memories of sipping Bigelow Tea throughout the decades!