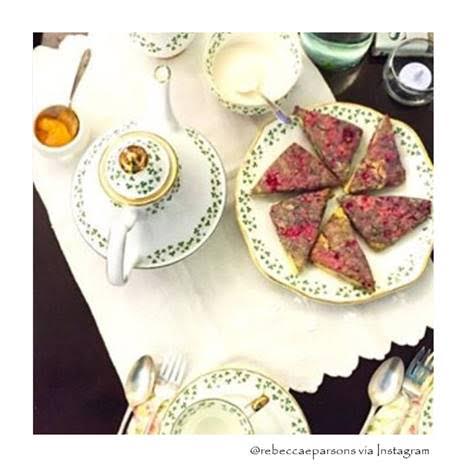 On a historical tea note, many Bigelow Tea drinkers may think of afternoon teatime as a British tradition (even though the post-lunch, pre-dinner cup and nibble has roots across numerous cultures as noted in Forbes recently). Anna, the 7th Duchess of Bedford is the woman to thank for the traditional English teatime as we know it. In 1840, Anna started partaking in the light meal to help stave off afternoon hunger pangs in between lunch and the typically late dinner hour of the time.
Today, the quintessential afternoon tea is a common tradition in countries that were once British colonies, such as Malaysia. While the English may serve their tea with small bites and savory treats, Malaysians, for example, enjoy delicacies such as yam cake or prawn fritters with their steaming cup which also sounds delicious!
Another fact that tea neophytes may also be interested to learn is that afternoon tea and high tea were not one and the same. While afternoon tea was a ritual for the upper classes, high tea was viewed as a filling meal of heavier foods that was strictly a working class affair.
And finally, did you know that the Japanese have enjoyed tea time even longer than the British? The culture has observed a very strict ceremony surrounding the making, serving, and drinking of tea. This ceremony dates back over a thousand years, and involves specific guidelines that make the serving of tea a beautiful art form, complete with designated wardrobe items, surrounding décor, and foods.
Of course, we always find the practice of drinking tea to be a time honored tradition to share with family and friends. Tell us- do you have any tea drinking rituals, such as a special treat or favorite flavor you can share with us?