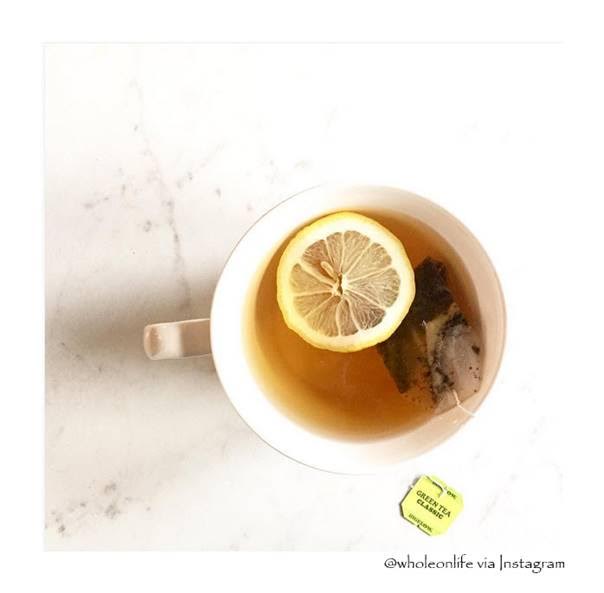 The light and refreshing taste of Bigelow Tea's Classic Green Tea is, well, simply sippable! As one Bigelow Tea Facebook fan, Nicolette Simmons, posted, "a day without green tea is a day without sunshine." Green tea comes from the Camellia sinesis leaves that are immediately steamed or pan-fired to avoid oxidation. This results in an ultra smooth flavor that is lower in caffeine and more delicate than the typical black tea. Green tea also is high in polyphenols known as EGCG, making it a wonderful component to a healthy lifestyle.
While green tea goes well with everything from fish to veggies, it's also particularly well matched to a light and sweet treat, such as a simple cookie like French Madeleines. The Tea Association of Canada has a particularly handy chart that advises on what types of teas pair well with various types of foods which is super handy!  Never heard of a tea and food pairing?  Then check out the chart but then try a few of your own matches to come up with new combinations.
While we're on the topic, it's worth knowing that in general, when it comes to tea and food pairings, the heavier the tea, the more hearty the food, such as Earl Gray with an Orange Beef and Broccoli dish, or Darjeeling served with a Roast Pork Loin with Spiced Apple Cider Apples. On the other side of the spectrum, one very light combination might be Lemon Ginger Tea paired with Orange and Spice Pureed Carrots. But back to this particular tea pairing – you have to try this scrumptious Madeleines cookie recipe (by Bigelow Tea fan Jen) in your own kitchen, accompanied by a cup of green. So "delish"!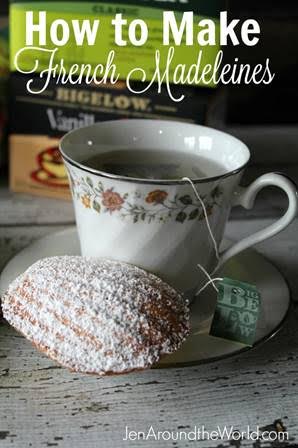 Ingredients
4 oz (1 stick), plus 3 tablespoons unsalted butter
2/3 cup white sugar
1 cup all-purpose flour, plus 1 tablespoon, divided
2 large eggs
1 teaspoon vanilla
Pinch of salt
1 tablespoon lemon juice
1 tablespoon lemon zest
Powdered sugar (optional)
Instructions
Melt the butter in a small sauce pan. Spoon 3 tablespoons of butter into a small bowl or cup and set aside. Let the rest of the butter cool slightly.
In a medium bowl, whisk together one cup of the flour and the sugar, and set aside. In another medium bowl, whisk the two eggs with the vanilla, salt, lemon juice, and lemon zest until the eggs are frothy.
Add the eggs to the flour. Using a spatula, stir until just combined. Add the 4 ounces of melted butter and continue to stir. It may take a minute for the butter to blend into the mixture but do not over mix.
Cover the bowl with a plate (or plastic wrap) and place in the refrigerator to rest at least one hour and up to overnight.
Add the remaining one tablespoon of flour to the 3 tablespoons reserved butter and stir to combine.
Using a pastry brush, brush the interiors of the shells with the butter-flour mixture so that they are well coated.
Preheat the oven and fill pans. Preheat the oven to 350°F. Remove the batter from the refrigerator.
Fill each well in the madeleine pan with 1 tablespoon of the batter.
Bake the madeleines. Place both pans on a baking sheet for easy handling and place in the oven. Check after 8 minutes
The madeleines should be browning around the edges and puffed up a little in the middle. Using your forefinger, press lightly on the center hump — when the madeleines are finished baking, it should spring back at your touch.
Cool and dust with sugar. Remove the madeleines from the oven and let cool for 2 minutes. Using a fork, gently loosen the madeleines from their molds and then tip the whole pan out onto a cooling wrack or tea towel. Once cool, dust lightly with powdered sugar and serve.
Tell us: what food pairings would you like to try?