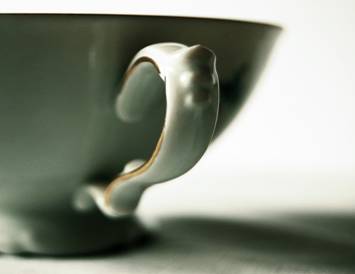 It seems that tea lovers really like to speak their minds! Bigelow Tea is thrilled that during February we heard from so many of you through Twitter and Facebook. Our communication channels were packed with great feedback from our tweeps and Friends, and we can't thank you enough!
On Twitter lots of people were tweeting about their favorite teas. For starters, @AliBabaAuctions let us know that he likes to start the day with Bigelow Earl Grey Tea "with honey and half-and-half." Sounds good to us! Similarly @WebThingy told us that his "fav tea (I drink it 2x a day at least) is Green Tea w/ Pomegranate." And @reddpups tweeted that she was "lovin the Chamomile Mango tea right now." Thanks for letting us know!
Finally, @colinmorris made us chuckle with this one: "Oh, thank god. @BigelowTea has a @Twitter account. Now I can tell them every time I'm brewing their lifesaving chai. (I annoy even myself.)"
Our Facebook page was really hopping too! So many of you posted updates on our page, and we got literally hundreds of responses to some of the questions we posed last month! More than 100 of you responded to one question alone: when we asked if it was possible people were drinking iced tea in February! The answer? A resounding yes! All of this great back-and-forth communication is truly remarkable … and it actually caught the attention of Chris Brogan, a social media consultant to Fortune 500 companies, who put Bigelow Tea's Facebook page on his list of "Compelling Facebook Fan Pages!"
Way to go, tea drinkers! Thanks for making your voices heard and for letting us know what you like and how you like it. We can't wait to hear more from you next month!
Image by netzanette via flickr.com